3 min read
Satellite office gives more time with the kids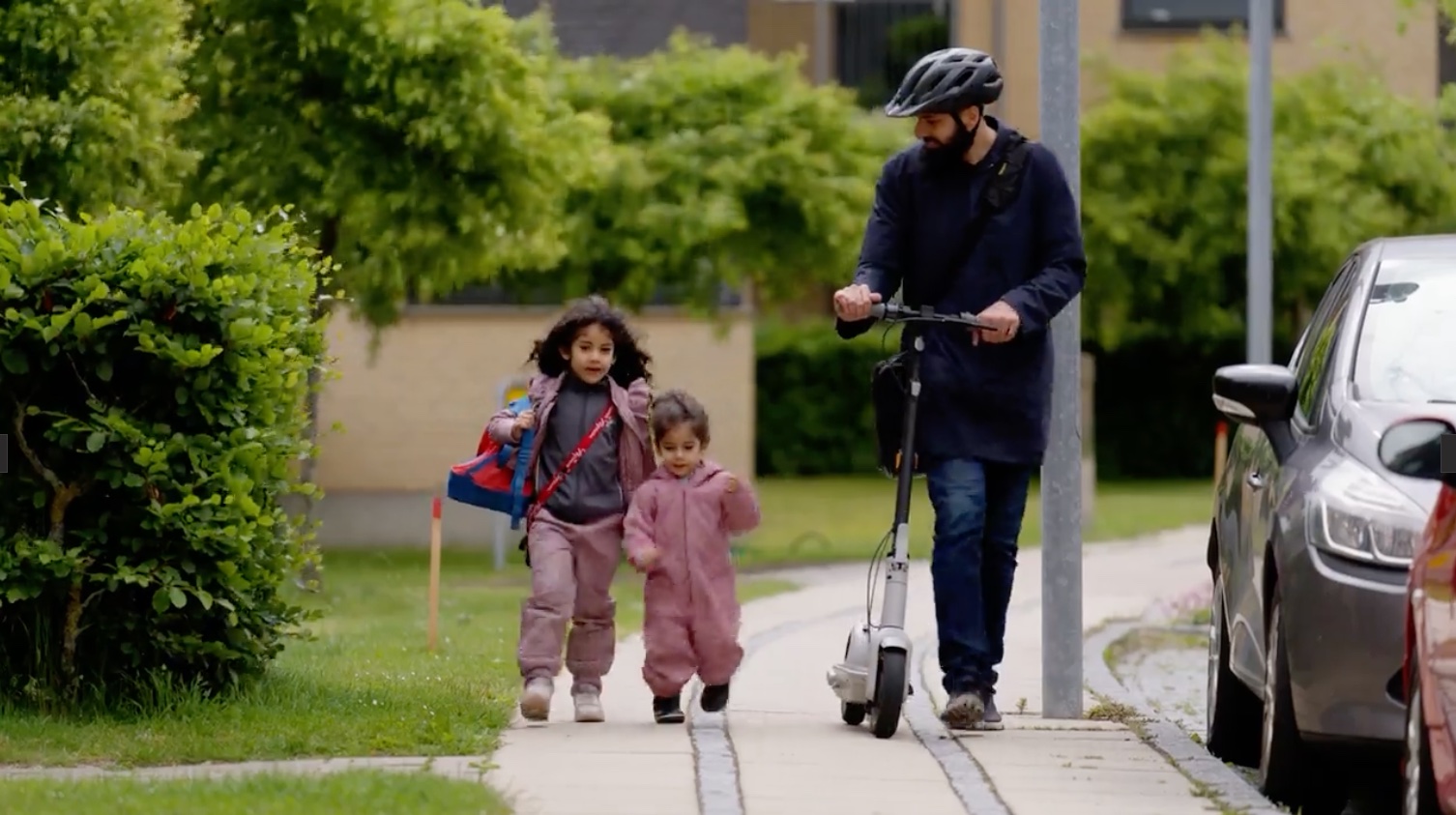 PJM has high expectations for a new satellite office in Ballerup, which can ensure a better work-life balance for future and present employees like mechanical engineer Saad Mahmood.
In this blogpost: We examine the first of several benefits: Long hours on the road are replaced with flexible days and more time with the family.

It may look like an ordinary office with desks, coffee mugs and monitors. But the new PJM satellite office in Ballerup is in fact an important milestone in a long-term strategy for innovation and growth in the company
"We often hear that people love it at PJM because of the opportunities we offer and our inspiring and creative company culture.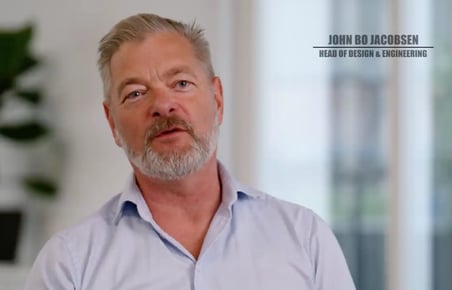 But as I started working with a new innovation strategy for the company three years ago, I became aware of challenges concerning our remote location in Faarevejle, one hours drive from Copenhagen," says John Bo Jakobsen, Head of Design & Engineering.
Long road ahead
The long distance from the Copenhagen area to PJM tends to inhibit qualified and highly sought after candidates living in and around the capital from applying for the specialized jobs at PJM.
The many hours on the road or in public transport may also cause the company to loose valuable existing staff.
"Work-life balance is a key factor in families today. So we had to do something. For this reason and many others, we started to look for office space near the city," John Bo Jakobsen explains.
Scalable and welcoming
Illustration: Foto fra Ballerup kontor
The choice fell on Ballerup, a pleasant suburb around 25 kilometers south of the capital with quick access to the motorway, public transportation and universities. It accommodates eight desks but the solution is scalable and can be complemented with lab and testing facilities.
Adjoining meeting rooms are open for business and welcome PJM customers and partners. In fact, the owner of PJM, BILA Group, has shown interest in using the facilities as its meeting spot close to the city.
More time with the kids
The office was opened in February 2022 and is slowly being filled up. First user was engineer Saad Mahmood, who joined PJM in January 2021.
Saad Mahmood lives in Ballerup and now gets to his new workplace in 5 minutes.
"My work-life balance has been greatly improved. When I call my wife and tell her I am on my way home it no longer takes an hour before she and the children actually see me. I get to hand in the kids later and fetch them earlier from day care.
My family is happy with the new situation, says Saad, who has two children aged 2 and 5.
Here and there
Saad Mahmood divides his week between the main PJM location at the northwest of Zealand and the new office Ballerup with 2-3 days in each place. Exclusively working in Ballerup is not an option, he says.
"You have to be physically in Faarevejle in the stages where feedback and sparring from colleagues is essential for a new project. But as a mechanical engineer you spend a lot of time working on the designs which have been agreed on. In these phases in can been an advantage to be in a calm environment without interruptions, he says.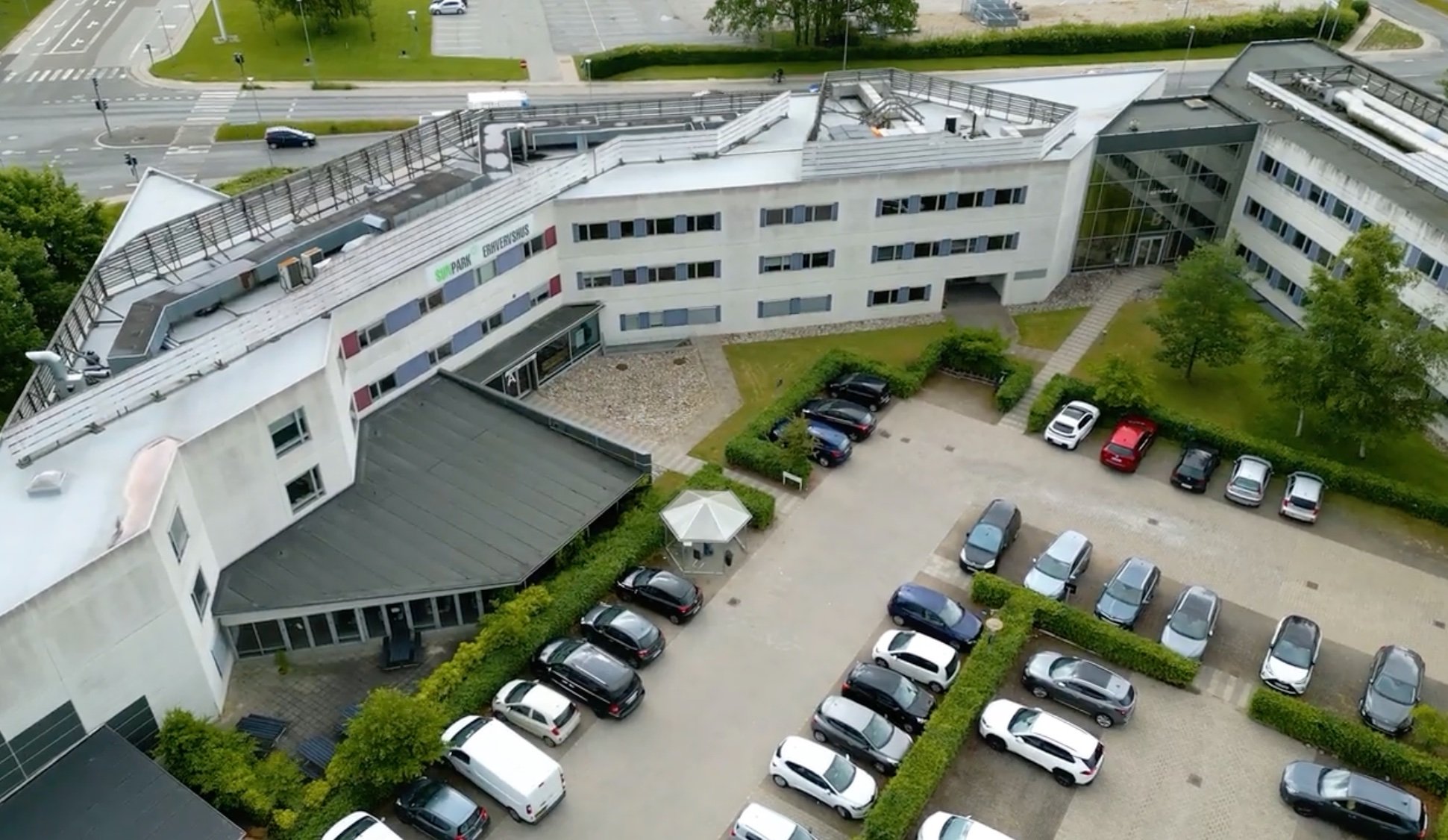 New possibilities
He hopes that the new possibilities will attract some of his friends and former fellow students who find his work at PJM super exciting but have chosen not to apply for jobs at the company because of the distance to Faarevejle.
Saad Mahmood is excited about the plans for creating an innovative PJM HUB focusing on innovation and robot technology with close interaction with educational institutions in the area.