2 min read
Robots are coming to Ballerup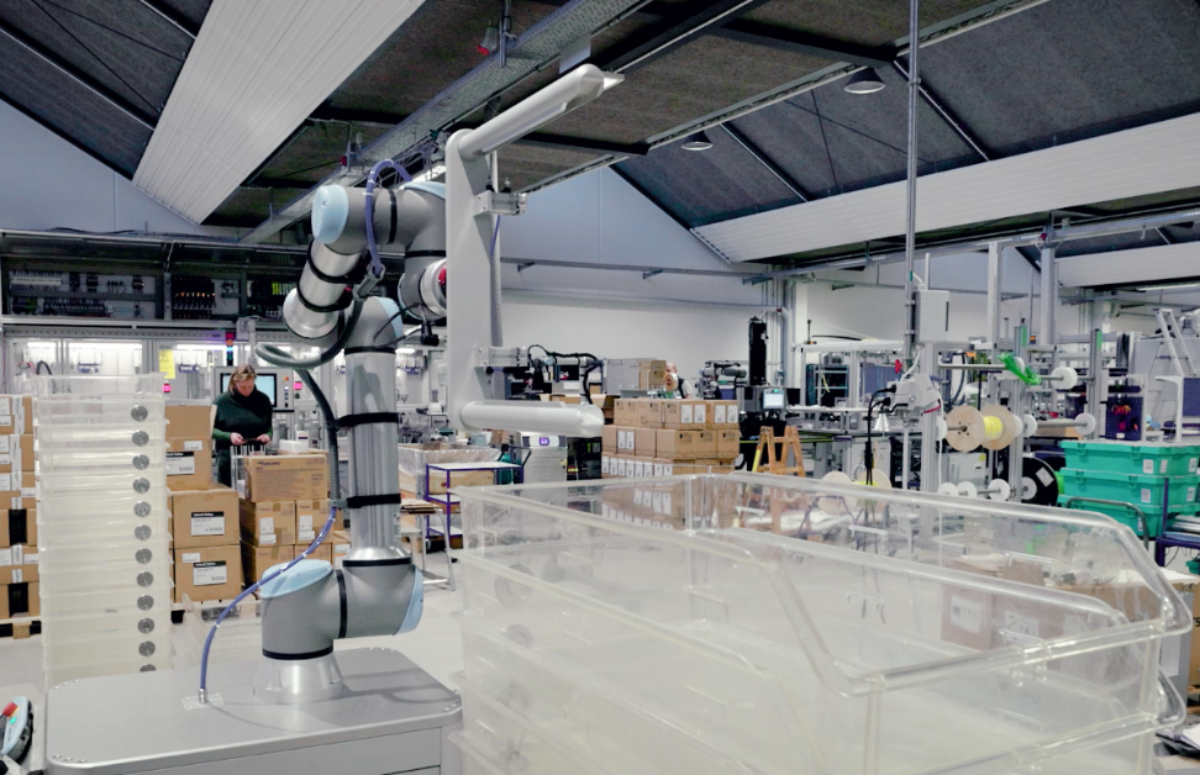 Our vision is to create an exciting HUB for innovation in automation solutions at the new PJM satellite office.
In this blog post we describe how collaborating with local universities in the Copenhagen area can make us meet our goal and attract new candidates. Maybe you are one of them.
"The satellite office in Ballerup can primarily ensure a flexible work life for employees who choose to work there. But the purpose is also to be a creative unit for learning and development, initially in the field of robot technology.
We do not have a fixed concept for how the space will grow into a HUB. But we do have a box full of good ideas," says John Bo Jakobsen, Head of Design & Engineering at PJM
He stresses that the new office is a permanent solution which will become a valuable asset for PJM especially because of the location close to DTU Ballerup and educational institutions like KEA, Copenhagen School of Design and Technology.
Dialogue and collaboration
An important task for PJM is to expand our dialogue with universities and students in design and engineering. We have already established an Innovation Pilot Course together with DTU and aim to take collaboration even further.
PJM has specific plans to offer students and potential job candidates ideas, cases and 'nuts-to-crack' they can work with as part of their training and exam projects
The students will have access to lab facilities and meeting rooms in Ballerup and receive feedback from PJM, if they choose to present and pitch their solutions.
In this way we hope to attract future employees with the unique skillset that PJMs requires for building its advanced technological automation solutions.
Robots are interesting
"We find that many students are interested in working with robots, so that is why we are focused on this technology at the moment. But basically we are open to all kinds of innovation projects. We just want this to take off and fly," says John Bo Jakobsen.
"The HUB is a step towards a more collaborative way of product development. An innovation strategy, that builds on partnership with both customers, suppliers as well as students," he says.
Read about PJMs Innovation Lab