3 min read
Being there without going anywhere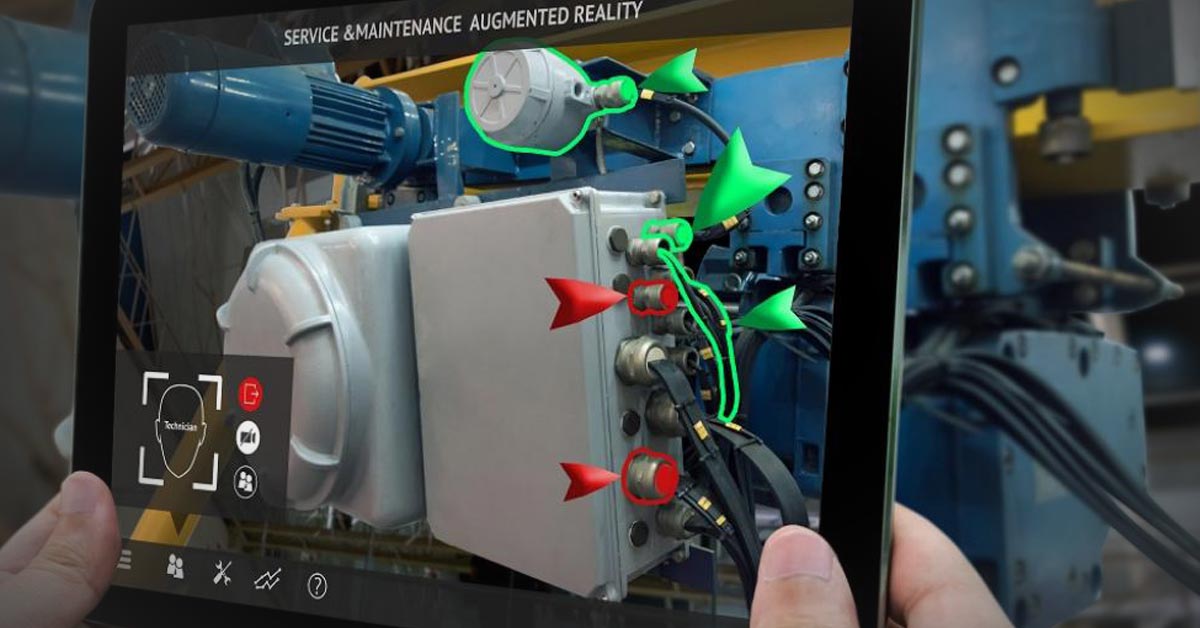 Using AR technology and remote access via Teams software, we are able to help our customers set up and service their installations – across the Atlantic in real time.
In this blog post: How we helped a major customer in the commissioning and start-up of a complex automation solution via remote access.
For one of our customer's gigantic production facility in Monterrey, Mexico, PJM has produced a series of pad printing machines that apply prints to our customer's products. Once the machines are shipped, it would be normal for us to travel to the location and assist in unpacking and commissioning the equipment. But then, the pandemic struck, grounding our service team.
Due to corona virus restrictions on travel, we could not fly to Monterrey as we normally would have done. We needed to be there during the unpacking of the machines and to be at hand during commissioning – but clearly, this was a no-go.
But our customer in Monterrey has an experienced team of technicians on site, perfectly capable of handling the task, with assistance from us. So, we looked for a solution and found it.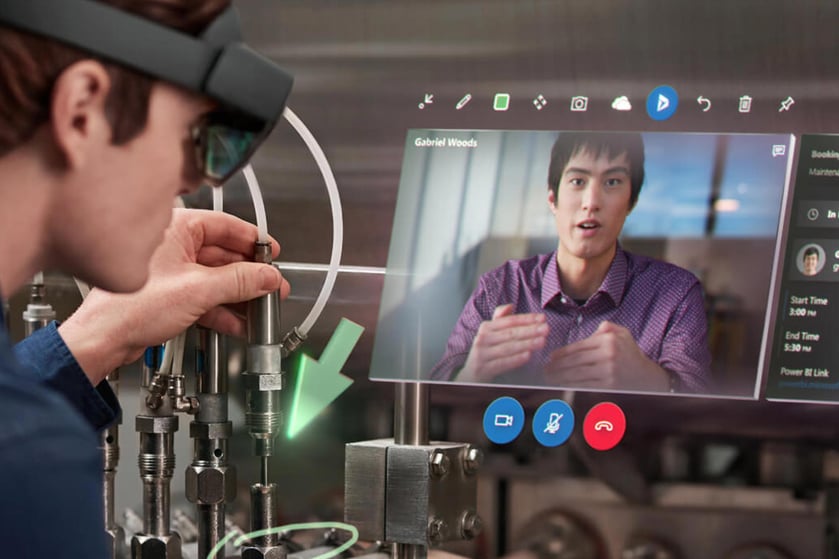 Remote Access Technology
We decided to employ remote access technology using video conferencing and sets of RealWear Remote Mentor goggles, which enable a two-way call and the transfer of visual data to the operator. This is how it works.
The operator at the site wears a goggle with a camera fitted on it. Back in Denmark, our service team specialists are connected via Microsoft Teams, and from our workstation in Denmark, we can call up diagrams and photos and overlay them on the screen the operator is looking through.
We can then make notations on the engineering diagrams, and they will be shown in real time to the operator as a sort of augmented reality. We can highlight a feature on the machine, such as a dial that we want to operator to turn, and he will immediately be able to carry out the tasks needed to get the equipment up and running. The goggles also feature noise cancellation technology, which means that the call came through with perfect clarity.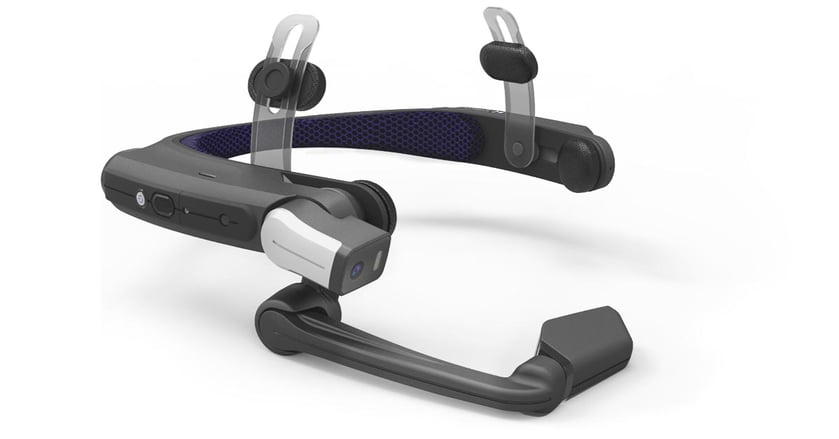 A full-day operation in small steps
At the site in Faarevejle, service manager Lars Jensen and a Spanish-speaking colleague sat at a computer monitor, ready to guide the local operators. The session began at 03.30 AM, Danish time, and ended the same day at 22.00 pm. The operators in Mexico were given a series of tasks to complete in thirty-minute time slots, which meant that the two teams did not have to spend all day at the terminal.
There was a brief period when the network didn't work – no Internet. This meant that we had to resort to using a phone and a Skype-call, slowing us down and making things harder. What this demonstrated clearly to us was how strong the remote access technology really is – we missed it as soon as it was gone! Once the WiFi came back on, we were rolling again.
The Mexican team completed the task within the agreed time frame, and production could get underway in Monterrey.
New era for service and commissioning
The implications of remote access technology are vast – and it will enable our own service organization to become much more efficient. The PJM service organization consists of eight specialists, and since our job is to assist our customers, at least half of us will be away at any one time. With the implementation of the remote access technology, we will be able to assist our colleagues no matter where we are. It means constant access to our inhouse expertise at all times – across the globe.
This technology is still in its infancy, but we believe it is here to stay. It will reduce the cost of travel and our overall carbon footprint, and it will enable us to accelerate the ramp-up time for our customers. PJM therefore expects to implement remote access service and commissioning on more projects in the future.
Please leave a comment below