Service is good, prevention is better. That is our mantra at PJM Service, and we are constantly exploring new ways to ensure that our customers' machines deliver the best possible TCO and minimum downtime. A new offering from us is preventive thermal imaging.
In this blog post: Thermal imaging as a part of our service offering.
We are now able to offer thermal imaging of machines as a part of our service package – and the man in charge is our new service technician Martin Lillelund.
Martin joined us in December 2020 with a background as an industrial electrician working at Novozymes in Kalundborg, where he has worked extensively in thermal imaging: "It's a really great way to detect faulty equipment long before it begins to cause problems, so it's potentially a great cost-saver for our customers," he says.
One of the main advantages of thermal inspection is that it is not intrusive in any way – measurements can, indeed should, be done with the equipment running at capacity.
Downtime prevention
PJM Service staff use thermal imaging cameras to inspect the switchboard and the wiring of a machine. When comparing two identical switches, for instance, they should ideally be at the same temperature. If they are not, this probably means a faulty wire or a broken switch somewhere. We can then check the currents in the machine and identify – and fix – the problem on site long before a costly production stop takes place. Thermal imaging is typically the first step in preventing breakdowns or fires in equipment, which can be both potentially hazardous and extremely costly.
Thermal imaging can also be used in mechanical equipment such as bearings, pipes and motors. Once an unexpected thermal signature has been spotted, it is possible to go into a more detailed inspection of the parts in question using e.g., vibration analysis, electrical current testing or ultrasound.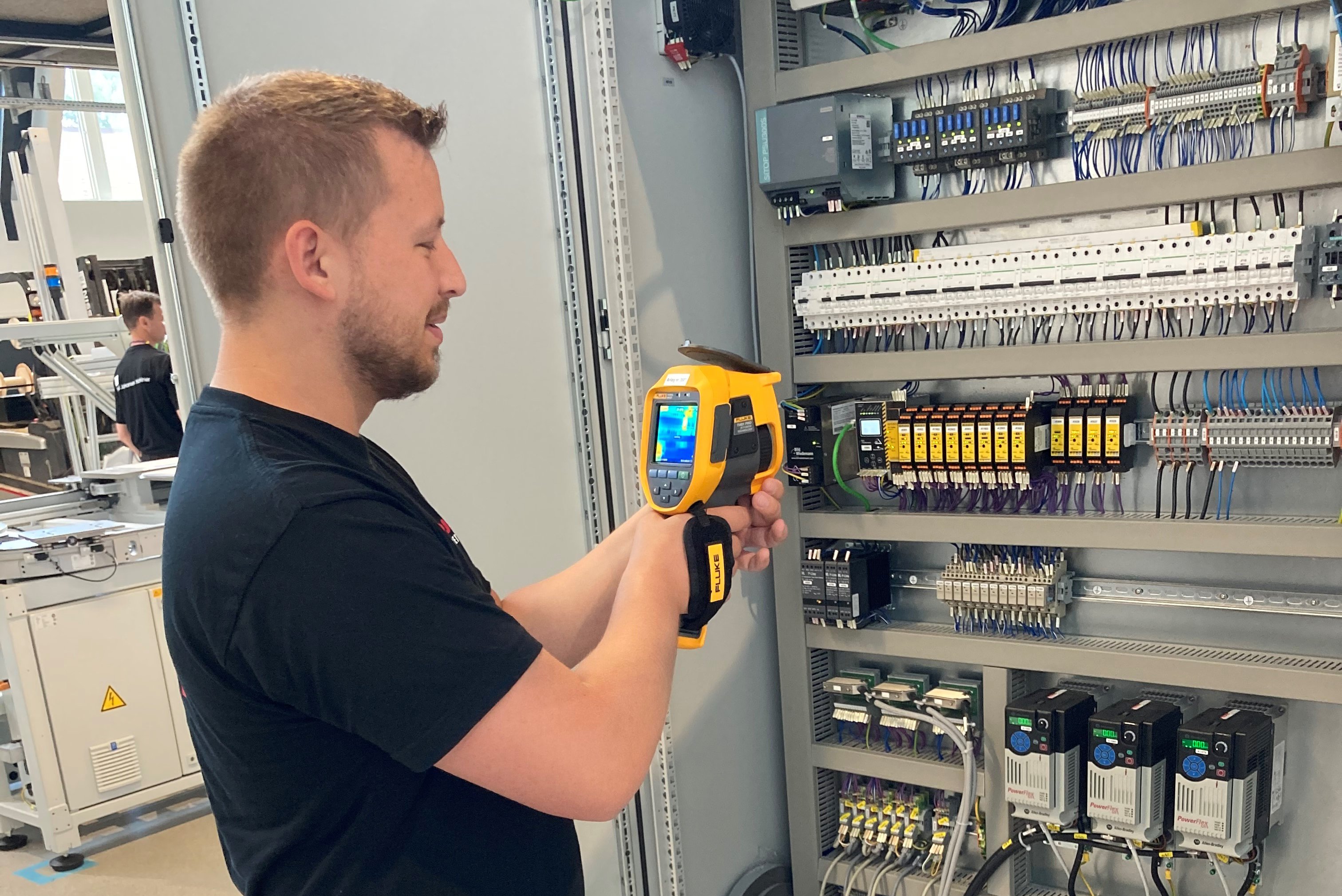 With his specialist knowledge in thermal imaging, Martin Lillelund will be part of PJM's service team, carrying out service visits to our customers.
"It's good to have experience in this field," he says, "and it's clearly something our customers demand, so it's great to be able to add thermal imaging to our portfolio of service offerings."