2 min read
Two gazelle awards for PJM in 2022!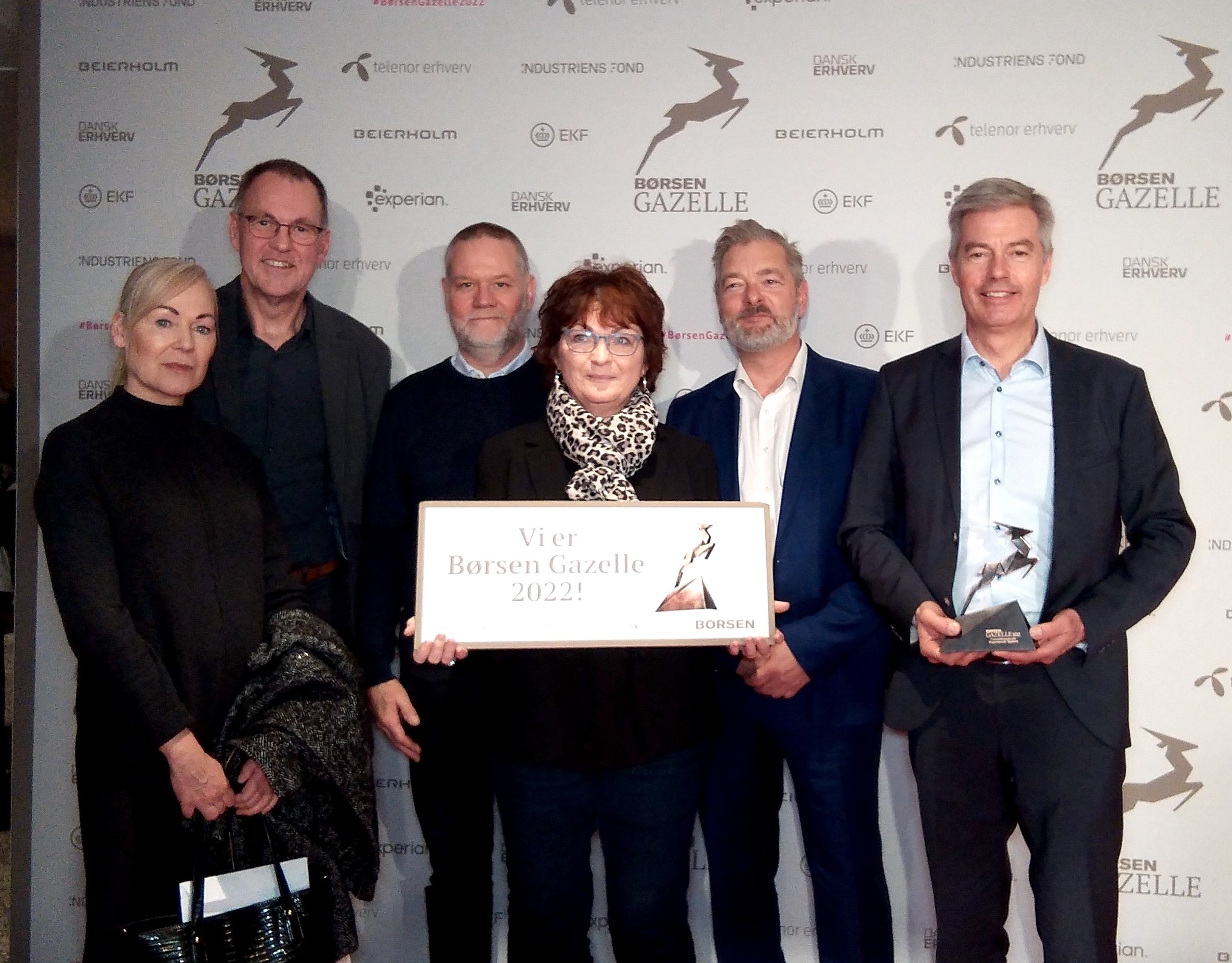 Dedicated employees' hard work and creativity have secured PJM a double win for being one of Denmark's fastest growing and most innovative companies. PJM obtains a Gazelle for rapid growth and a special award as a Gazelle manufacturing winner for Region Zealand.
In this blog: The Gazelle prize is one of Denmark's most prestigious business awards. Securing one of the treasured bronze statuettes is considered a remarkable achievement. CEO of PJM, Benny Smith, explains how PJM landed in the top category of Danish manufacturing companies with not only one but two Gazelles in the same year.
Motivation
The Gazelle prize is awarded by the Danish business newspaper Børsen to companies that are role models for job creation, optimism, and creativity in Denmark.
In the motivation, Børsen states that PJM "with automation solutions within industry and healthcare has helped many customers to more efficient production. The company is known for its great innovative strenght and manages to turn good ideas into reality with efficiency and unique service solutions, and a sharp look at sustainability in the business."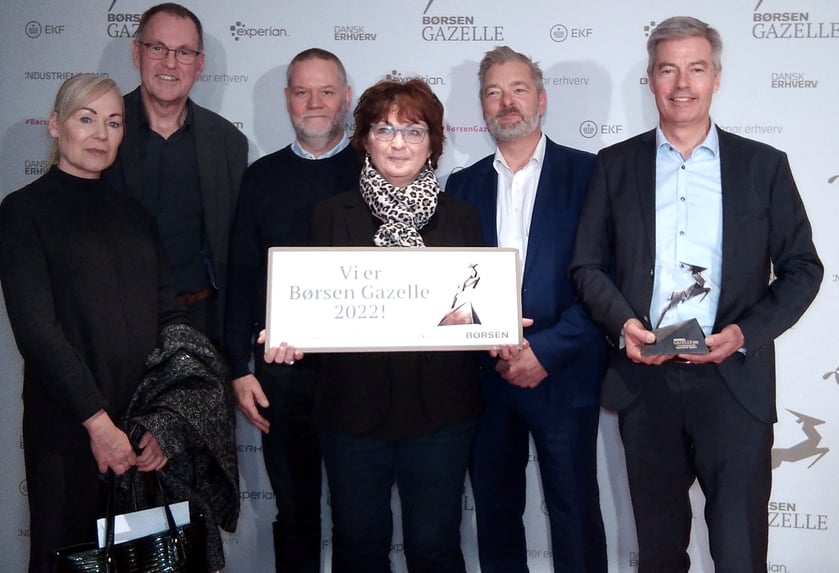 From the top management team of PJM (from right) CEO Benny Smith, Head of Design & Engineering, John Bo Jakobsen, Head of Finance, Charlotte Skardal, Head of Manufacturing, Michael Reinhold Jensen, Head of Sales, Tommy Hjulmand and Head of HR, Stine Munk were present in Scandic Falkoner in Copenhagen on December 8, 2022, to receive the awards.
PJM Board of directors also attended the event, which marked results achieved over four years. PJM has grown 133 percent from 2018-2021.
With two Gazelle prizes to carry home, PJM has affirmed the company's position as one of Denmark's most successful automation solution providers. PJM delivers advanced production machinery for companies like LEGO, Coloplast, Novo Nordisk, and Danfoss.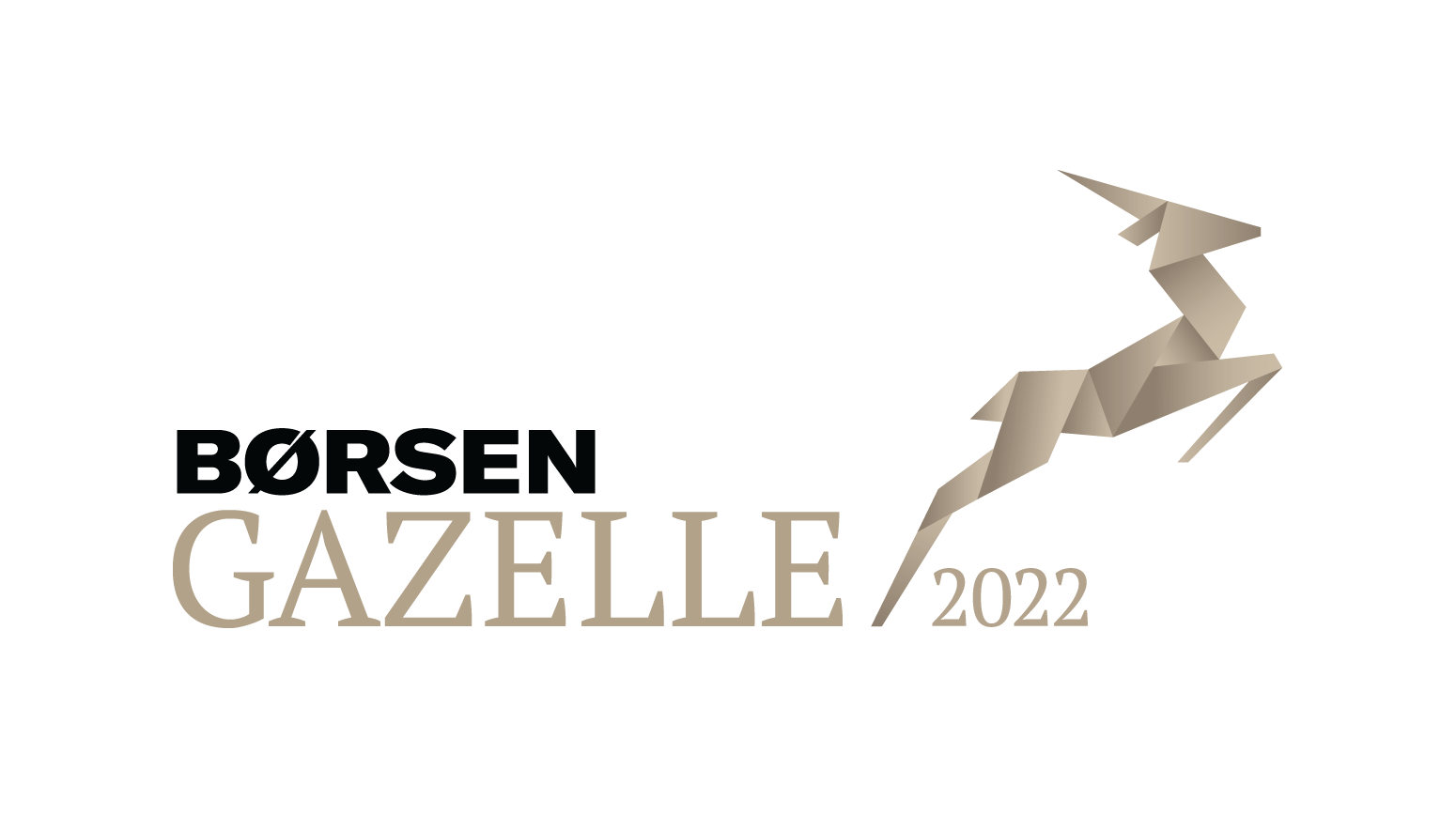 Role models
"Start-ups and up-coming entrepreneurs with exponential growth typically obtain gazelles. Our gain as a 62-year-old manufacturing company is extraordinary and entirely due to our dedicated PJM employees; They have worked solidly and persistently through one crisis after another," says PJM CEO Benny Smith.
First, the Covid-19 pandemic and then a supply shortage challenged PJM and many other Danish enterprises. Now we are looking into a continuing war in Ukraine, which again poses new challenges, he states.
Despite the general dim economic prospects, the outlook for PJM in 2023 still looks positive, and PJM is on its proper course to grow further.
"After a setback in 2017-2018, our revenue has risen steadily. We expect it to continue doing so. Our strategy for the future stands firmly on two feet; delivering unique solutions and top-class service to our existing valued customers and expanding our project-based business built on core PJM principles of extensive co-creating and testing," he says.
Strict criteria
To achieve a Gazelle award, your company's growth in net revenue must be positive in each of the four measured years. On top of that, the increase over four years must be at least 100 percent, which is a doubling. The operating profit can be negative for one year, but the sum of operating results over the four years must be positive.
The manufacturing Gazelle Prize is awarded in collaboration with the Danish Industry Foundation, which selects the year's regional manufacturing Gazelle winners and the country's manufacturing Gazelle winner.
This is, in fact, the second time PJM gets a Gazelle: The first award was obtained in 2014 after growth of 136 percent over four years.
The Gazelle award was established in 1995 and is a yearly highlight for Danish businesses.