We have updated our logo and our visual presence. Here it is.
In this blog post: An updated company name and an updated logo – small, but essential changes in the way we present ourselves to the world around us. We also change our tagline to Automation of Great Ideas, because that's what we are all about.
An updated company name
Our legacy is clear, and we are proud of it: We were founded as Poul Johansen Maskiner in 1960, and that has been our name ever since. But we also realize that we are operating in a global marketplace where few people are familiar with Danish pronunciation – and we have already been referring to ourselves as just PJM for years.
So, we have now made the decision to present ourselves as PJM in the future, and with the release of our new website, the updated name is fully implemented. We have even made PJM a registered trade mark.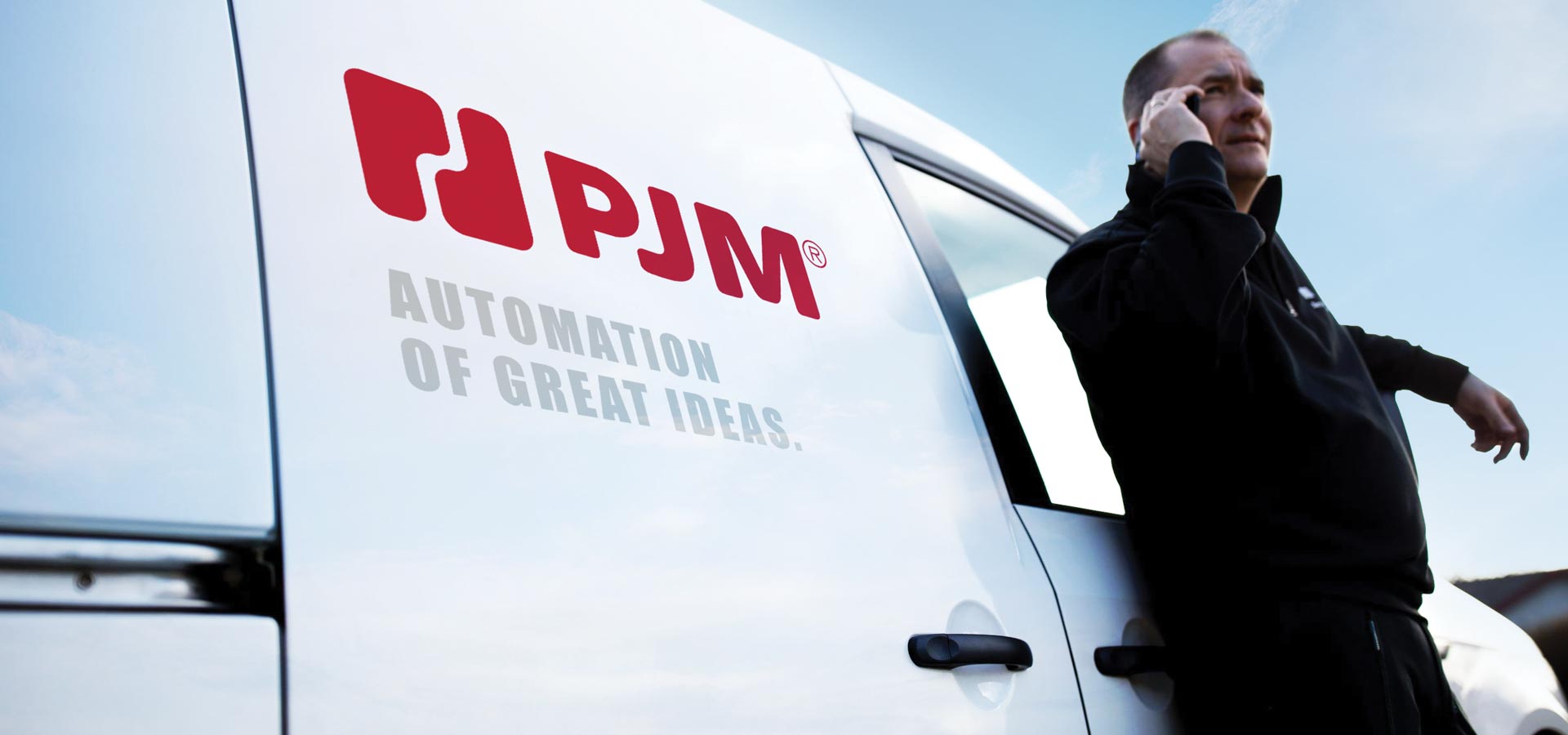 Automation Of Great Ideas
That's us. We take the ideas that our customers develop, and we improve and automate them. In doing so we help make industrial processes faster, more efficient, more precise and more independent of repetitive human labor. We work closely with our customers from the early stages of a project, adding value as we go. Our payoff – or brand promise, if you will – reflects this.
Logo with a twist
Our logo has been with us since the early days and represents the initials of our founder, Mr. Poul Johansen. The P-J constellation works well for us and reminds us of where we come from.
And you may not be able to tell the difference from the old logo and the new one – but there is in fact a slight modernization in there: We have changed the rounded corners on the logo and have moved the two letters slightly apart, making the logo square in shape.
New color scheme
On this website and on our printed materials, you will also notice that we have chosen a new color scheme for our company. PJM has been employing a red color scheme for decades. Therefore, the red color represents tradition and history. The new blue color represents quality and the gray color represents stability.

We hope you will appreciate the new design – drop us a line below, in case you would like to comment!
Please leave a comment below