3 min read
Carmen Curlers' expansion was kickstarted by PJM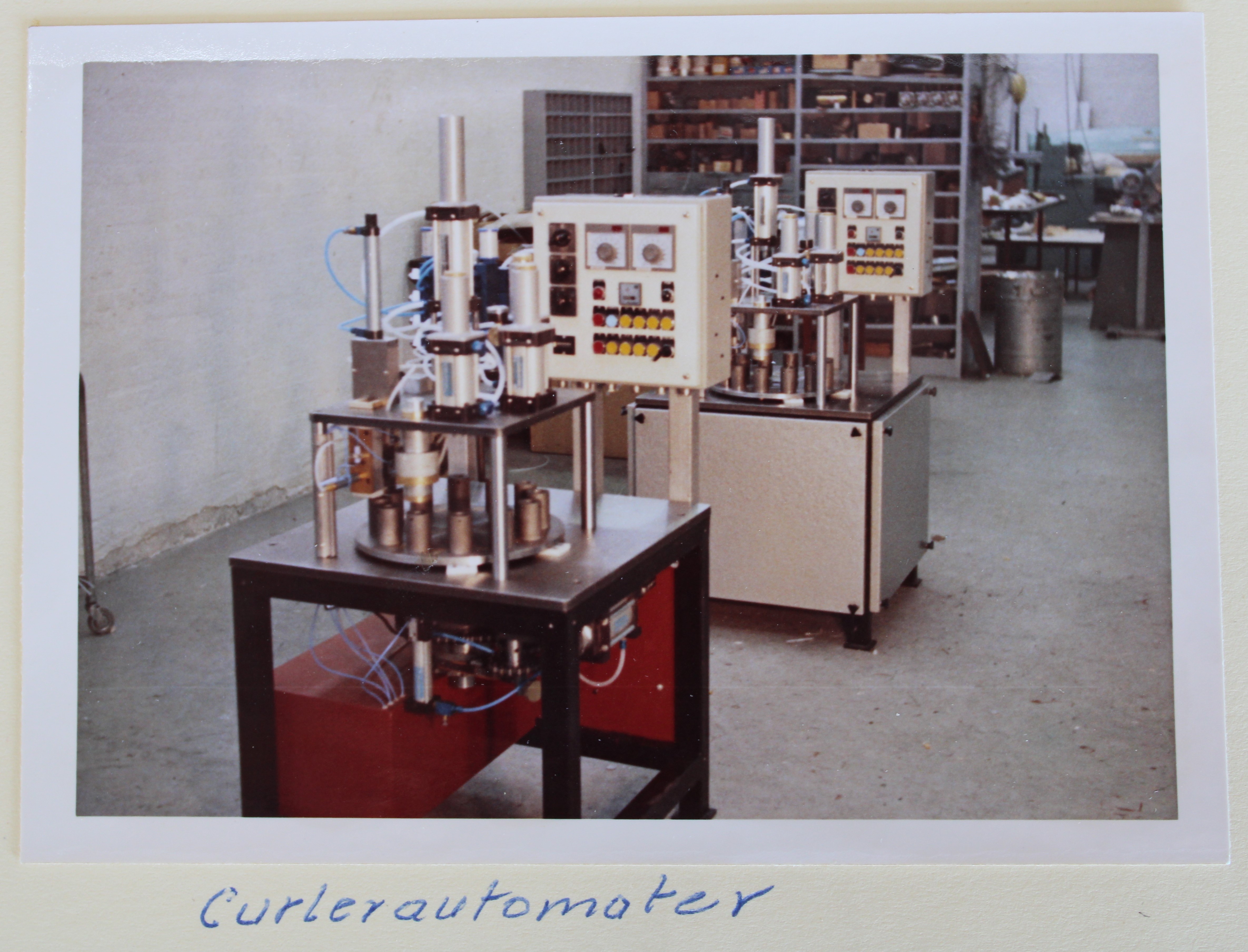 Not many are aware that the iconic beauty item Carmen Curlers owes its growth to an automation solution invented by PJM in 1968. Two TV series now tell the story of a remarkable Danish business venture, which relied on PJM to escalate the production with "automation of great ideas."
In this blog: A meeting between the founder of Carmen Curlers, Arne Bybjerg Pedersen, and the founder of PJM, Poul Johansen, became a defining moment for the curler factory. Here is the story about how PJM, from its very start, has helped clients succeed with innovation and creative ideas.
'Hot rollers' is the most usual term in English, but in Denmark, we have always known them as 'Carmen Curlers'. The story about the electric fashion device still stands as one of the country's most significant and daring business feats.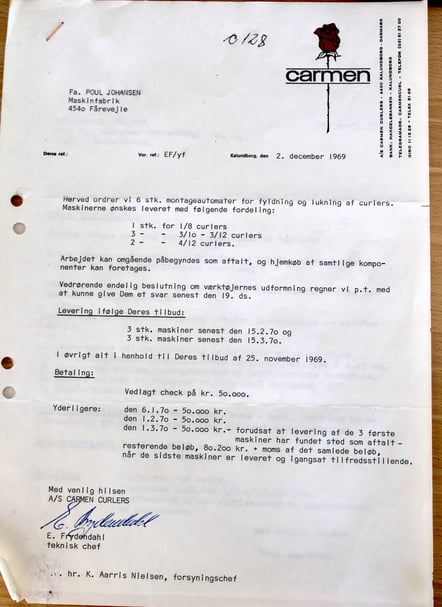 Quick decisions
However, in the late 60s, the adventure was running into problems just when the sales were about to take off nationally and internationally. The workforce could not meet the demands of American and other international consumers, and despite good pay and working conditions, Carmen Curlers had trouble recruiting staff.
Arne Bybjerg Pedersen started looking for technical solutions in the surrounding area. He came across PJM in Faarevejle, located only 35 kilometers from Carmen Curler's headquarters in Kalundborg.
The two companies connected and started cooperating closely. A faded, typed offer for an automated assembly line documents one of the transactions between PJM and Carmen Curlers in November 1969.
An order for six assembly units for "filling and closing" of the hot rollers was accepted a month later on the official Carmen Curler stationery, dated December 2,1969.
Soon vans with assembly units were on the road from Faarevejle to Kalundborg. One unit could replace 15 workers, and within a short time, Carmen Curlers escalated the production to 17.000 curlers daily.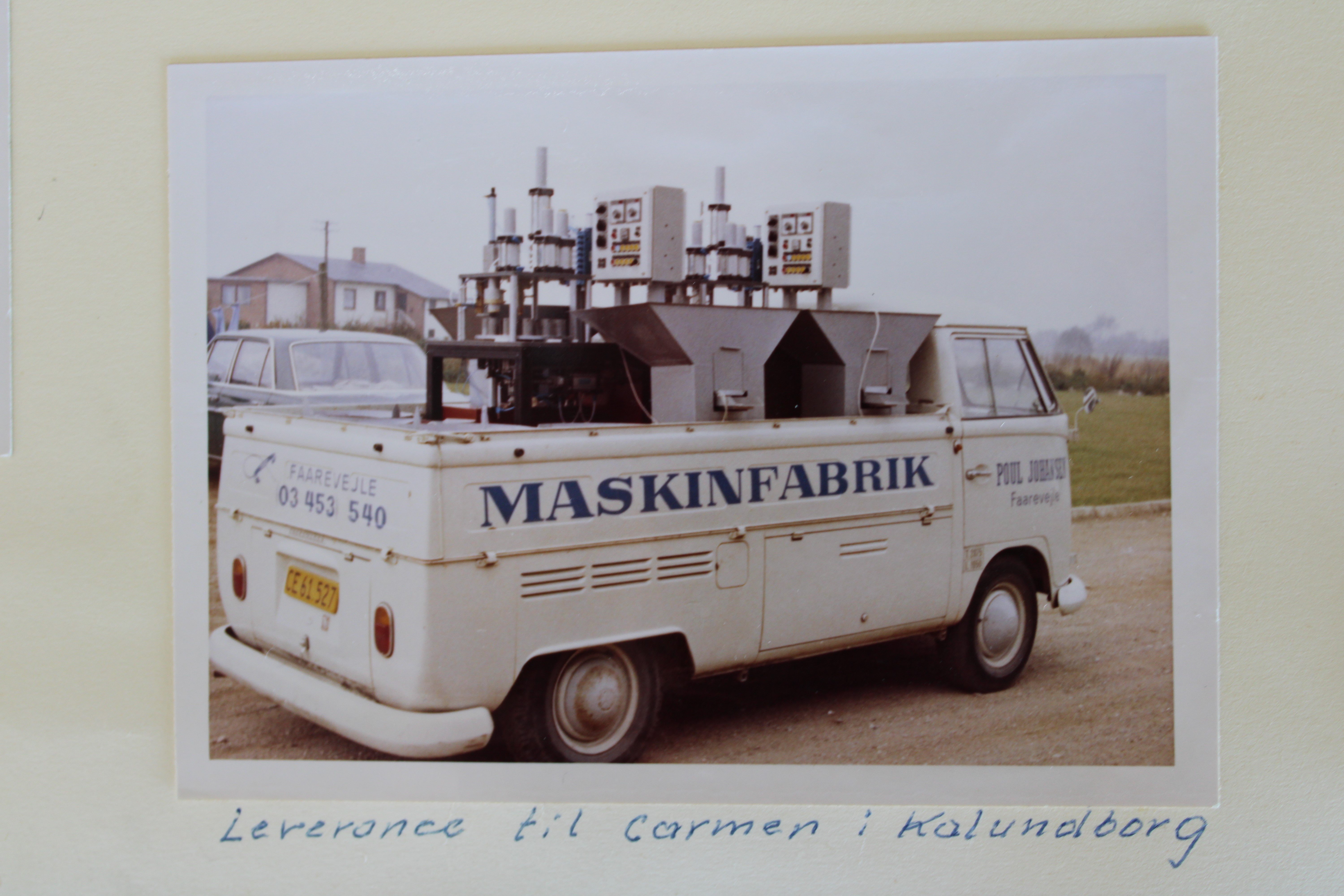 Advanced system
Drawings of the Carmen Curlers automated production line demonstrate Poul Johansen's innovative approach to technical design.
This was also at the time noted by the local newspaper Holbæk Amts Avis:
"The heart of the assembly department, designed and manufactured by Poul Johansen Maskiner, is a vertically working roundtable with seven workstations (…) Both feeders and workstations are linked in a fairly advanced system that ensures the items are in place and correctly oriented for assembly," states the paper in an article from 1968.
Sold to Clairol
Lis Johansen, daughter of the PJM founder, was fascinated by Arne Bybjerg Pedersen. She remembers him from visits to PJM as a flamboyant and energetic person with unusual ideas; in private also seen naked to the waist, wearing a headband, and blowing arrows out of a long pipe.
At one point, he offered Poul Johansen a technical director position at Carmen Curlers, "which my father politely refused," says Lis Johansen to the local weekly in Odsherred, NordVestNyt.
Arne Bybjerg Pedersen sold the company to American Clairol in 1969 for DKK 300 million, which today would amount to around DKK 1,4 billion.
New life
But hot rollers are still on the market. They have found new life on Instagram (#hotrollers: 21.400 posts) and in beauty magazines. "The 9 Best Hot Rollers for the Curls of Your Dreams" reads the title of an article in the French magazine Marie Claire, dated September 22, 2022.
For PJM, curler automation is over for now. But automation of great ideas has been the company's core ever since.
The founder of Carmen Curlers, Arne Bybjerg Pedersen, passed away in Australia on November 13, 2022, at the age of 94.