3 min read
Using Augmented Reality to improve the value chain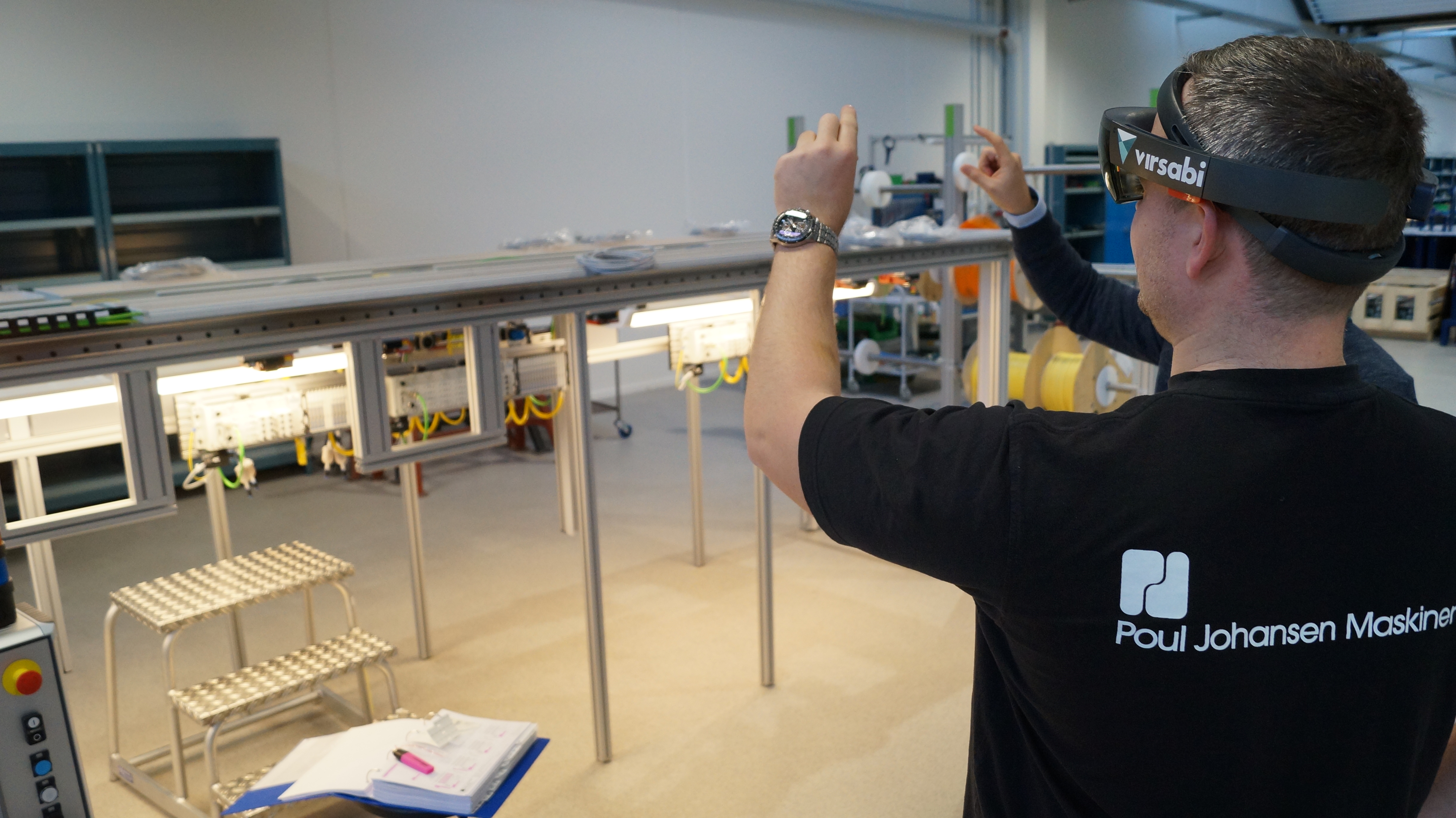 In early 2020, PJM engaged in a groundbreaking development project exploring the uses of augmented reality to improve and accelerate workflows.
In this blog post: How we embrace new virtual technologies at PJM
Together with Virsabi, a Danish company specializing in the application of AR/VR technology, Kring (Consulting) and DTU (Danish Technical University) PJM has explored the use of Augmented Reality technology for both internal workflows and for external support and remote servicing. The project, commonly known as Digital Reality, was carried out in early 2020, and the learnings are now being implemented in real-life projects. The project was funded by "Industriens Fond" in Denmark and you can read more about the project in general here: https://www.digital-reality.dk/
Augmented Reality (AR) is an emerging technology that allows a fitter or a machine operator to immediately access digital materials such as manuals, data sheets, electrical diagrams and drawings.
Improvements through virtual technologies
We wanted to learn how augmented reality might create a positive effect through the value chain from design to production, as well as to ensure updated documentation.
Using AR, fitters can be supported in their work by digitally displaying wiring diagrams and bills, and updates can be shared directly with the design department. When using AR technology, the employee has the relevant information available exactly where the task is performed, while the hands are free to perform the task itself.
The term "Augmented Reality" covers digital technologies where data is visually projected to the operator and where interaction is done directly on the projection using hands or voice control. Typical AR devices are HoloLens glasses (which focus on a large amount of data and information in production) and RealWear (which focus on simplicity and use in the field).
Both are designed to support work processes in work environments with low light and with noise levels up to 70dB, where normal devices such as computers, tablets and smartphones cannot be used. Using voice control, it is possible to acknowledge completed tasks and to update changes through images, video and text.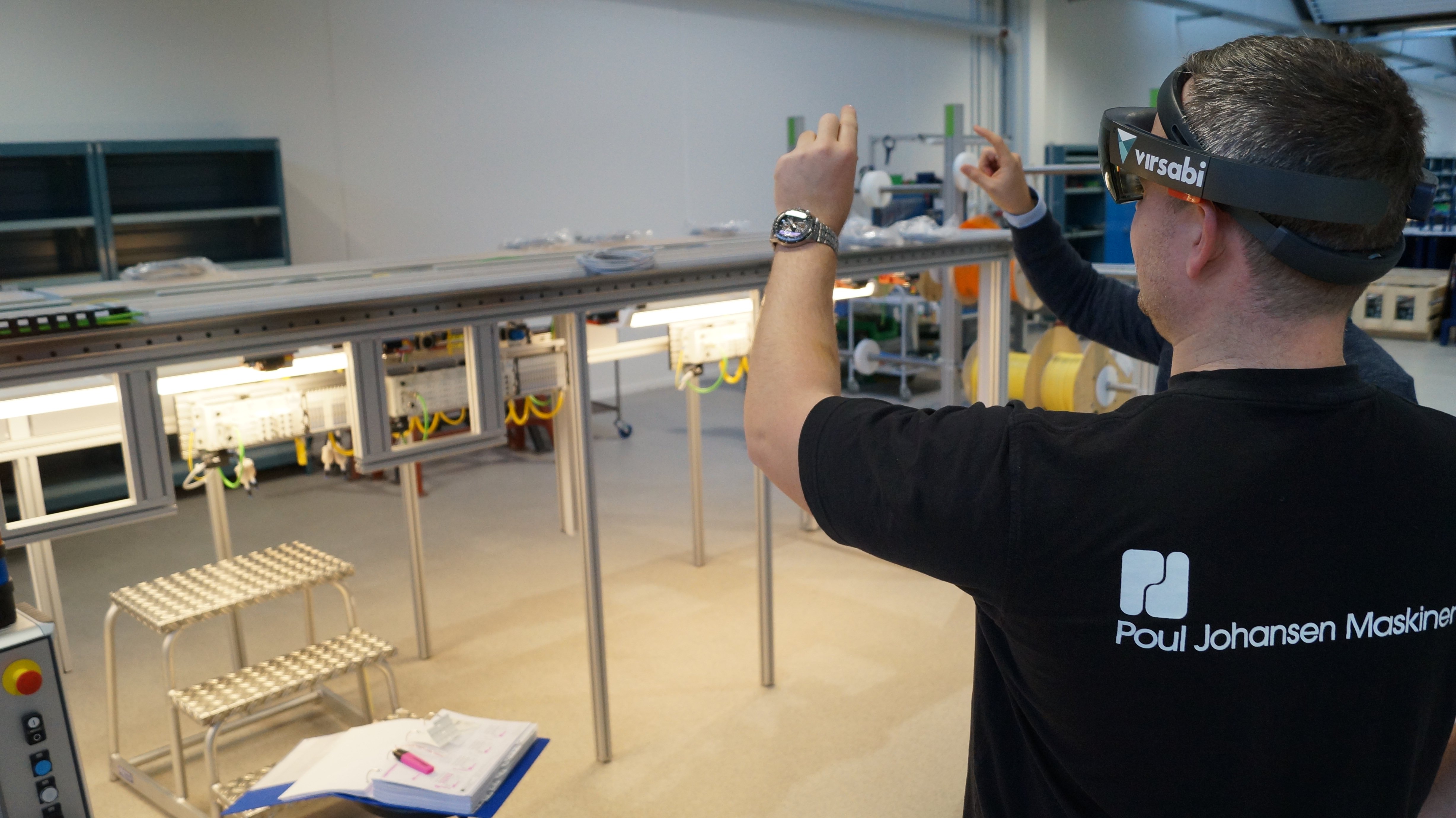 A proactive project approach
"This has been an exciting and instructive process which has prepared us to be more proactive in the future," says John Bo Jakobsen, head of design and engineering at PJM.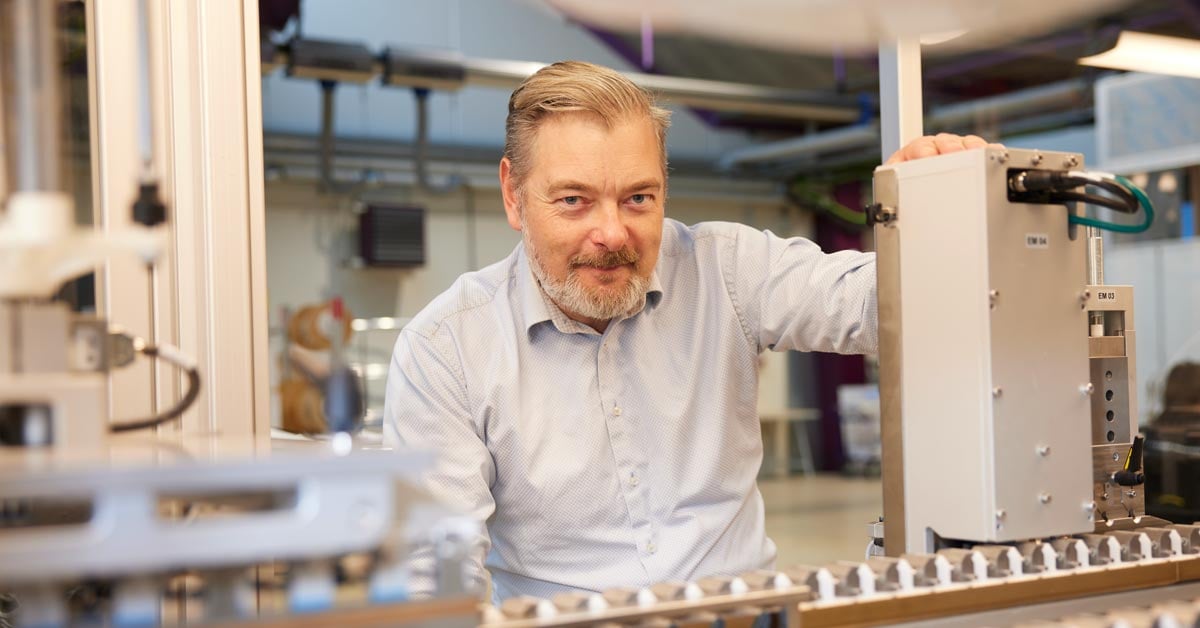 "Obviously, there's still some way to go before we can reap all the benefits from this technology, but we are convinced that we can add value to our customers' projects all the way from product design to support by embracing both mixed reality and virtual reality."
"The Digital Reality project has also challenged the way we normally do our projects. We have always followed the classic waterfall project management approach, where you do things step by step, only progressing to the next phase once something has been successfully completed. AR technology allows us to adopt a more flexible, fail-fast approach. The technology makes it much easier to try out new things and new procedures without worrying too much about failing," John Bo Jakobsen says.
Application in real life
The technology, which was tested in 2020, soon had to move from an idea to reality. With the onset of the corona pandemic, restrictions on international travel meant that in the summer of 2020, PJM had to carry out its first actual field work using mixed reality technology on a project in Mexico – you can read more about this case right here https://blog.pjm.dk/blog/being-there-without-going-anywhere.
More resources
Our project manager Erik Veidorf has given a presentation at a webinar about the business opportunities of using VR, MR and AR technologies in industrial automation. You can watch the webinar here (in Danish).
Our partners Digital Reality has produced a case study, which you can read here (in Danish).
And, of course, you are more than welcome to drop us a line in case you have questions or feedback.
Please leave a comment below