3 min read
Acopos 6D: It's almost magic - but a sound investment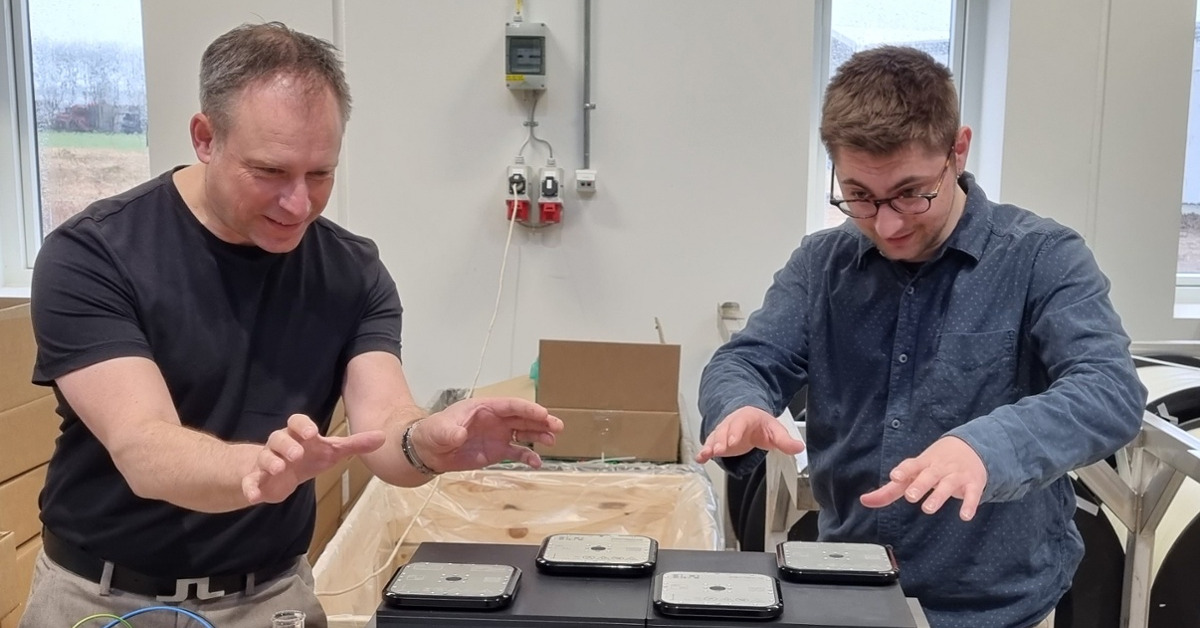 Imagine a group of small magnetic UFO-like shuttles floating freely over a production line, carrying anything from thermostats to complex medical devices.This is a step into future cost-efficient production machinery. We would like to help you reap the benefits.
In this blogpost: As the first machine builder in Denmark, PJM is proud to present ACOPOS 6D, provided by our business partner B & R Industrial Automation.The solution is an entirely new approach to assembly, control and packaging in the production process.
"ACOPOS 6D offers a unique combination of software and magnetically levitated shuttles, designed for freedom and scalability at the assembly line. At PJM, we now have a new, advanced option in our tool box," says Allan Torp, Team Lead at Mechanical Design, PJM.
Flexible and scalable
The system is markedly more flexible than existing transportation solutions. In today's systems, components move stiffly along a static, space consuming production line, consisting of mechanical parts that continually need to be serviced and replaced.

One of the big advantages of ACOPOS 6D is that it saves a lot of footprint (the amount of space a production line takes up). At the same time, it reduces costs for maintenance and replacements.
By using algorithms to direct the shuttles from station to station it organizes a production flow without bottlenecks and "traffic jams".
Efficiency and greater output
The shuttles can be adapted precisely to the dimensions of existing and future products. No need for scrapping old machine parts when new requirements arise.
Fast changeover
"By placing a customized fixture on top of the shuttle, we can send many types of components through the processing stations at the speed required. As the shuttle has its own ID tag, it can be programmed to float seamlessly to any unit along the way. This ensures maximum efficiency and greater output," says Allan Torp.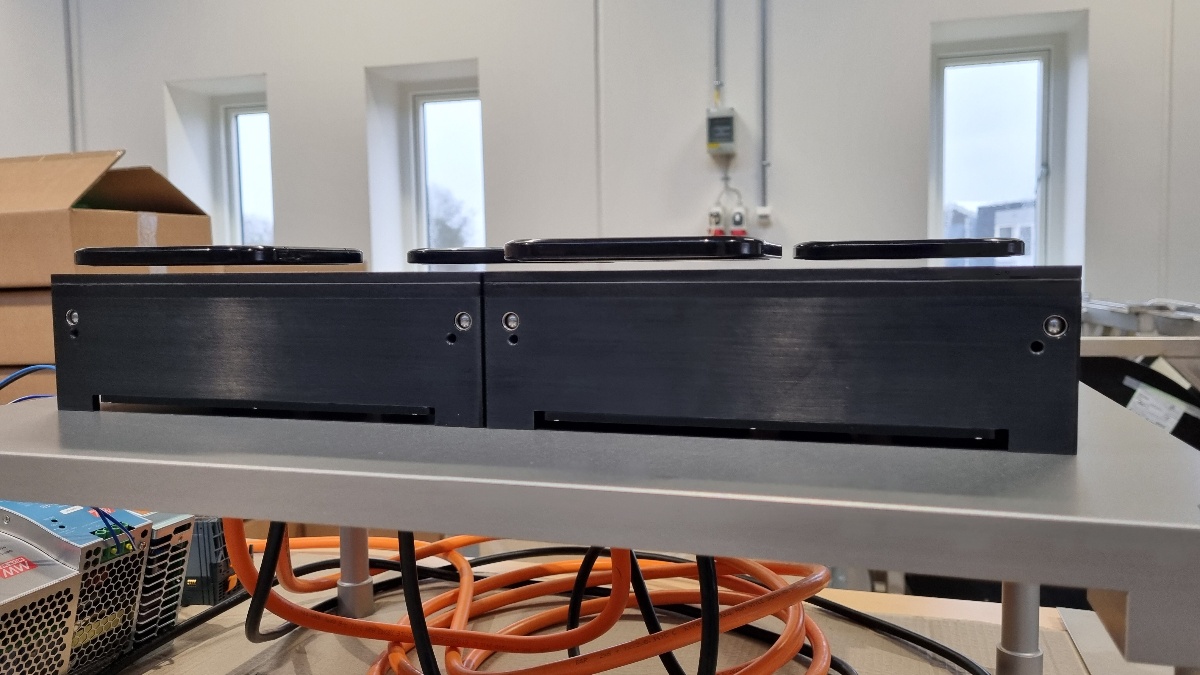 Switch between formats
As an example, ACOPOS 6D can reduce the need for having several - often costly vision stations - to control the component before further processing. Components are moved forward intelligently to the vision station at the relevant time for inspection.
The software can also order the shuttle to stop and rest on the line, temporarily disconnecting the magnetism mechanism. This enables a unit to press components together before they move on to the next station. ACOPOS 6D can also be scaled up with added shuttles if needed.
Different sizes of shuttles can carry different weight. The bigger the shuttle, the more weight.
Feature highlights:
Boosted productivity
Reduced footprint
Zero maintenance
Easy setup
Production technology suitable for clean rooms
Multi product production.
Unboxed
ACOPOS 6D was recently unboxed at PJM and is currently being tested at a demo setup as part of a student graduation project. The smaller demo setup will be placed in PJMs new HUB in Ballerup close to the motorway and public transport, making it easy to access.
"We are excited about this technology. Seeing the shuttles swirling around in the air for the first time almost felt like magic," says Jakob Nors, Innovation Manager at PJM.
ACOPOS 6D has great potential for several of the industries PJM works with, for instance in Pharma and Medico, where hygiene is a key factor. The frictionless movement of the shuttles makes it easy to maintain clean rooms and transportation lines.
Furthermore, the base over which the shuttles are floating can be encapsulated in stainless steel, plastic or another nonmagnetic material without degrading the performance of the system, for even better clean room suitability.
Focus on innovation
A bigger ACOPOS 6D setup will be a permanent part of PJM's Innovation Lab, which is to become a creative space for collaborative development for PJM employees as well as customers, partners and students.
"The new concept requires a new way of thinking with focus on innovation right from the initial design of a new machine concept, in order to gain all the benefits from the possibilities in the ACOPOS 6D system.
We aim to be upfront with new technologies and encourage our customers and partners to reach out to us in the very early stages of a project. In this way we can perform "proof of concepts" in collaboration and evaluate if the ACOPOS 6D could be integrated into their new automation project" says Jakob Nors.
Read about the PJM Innovation Lab