2 min read
From Poland to Faarevejle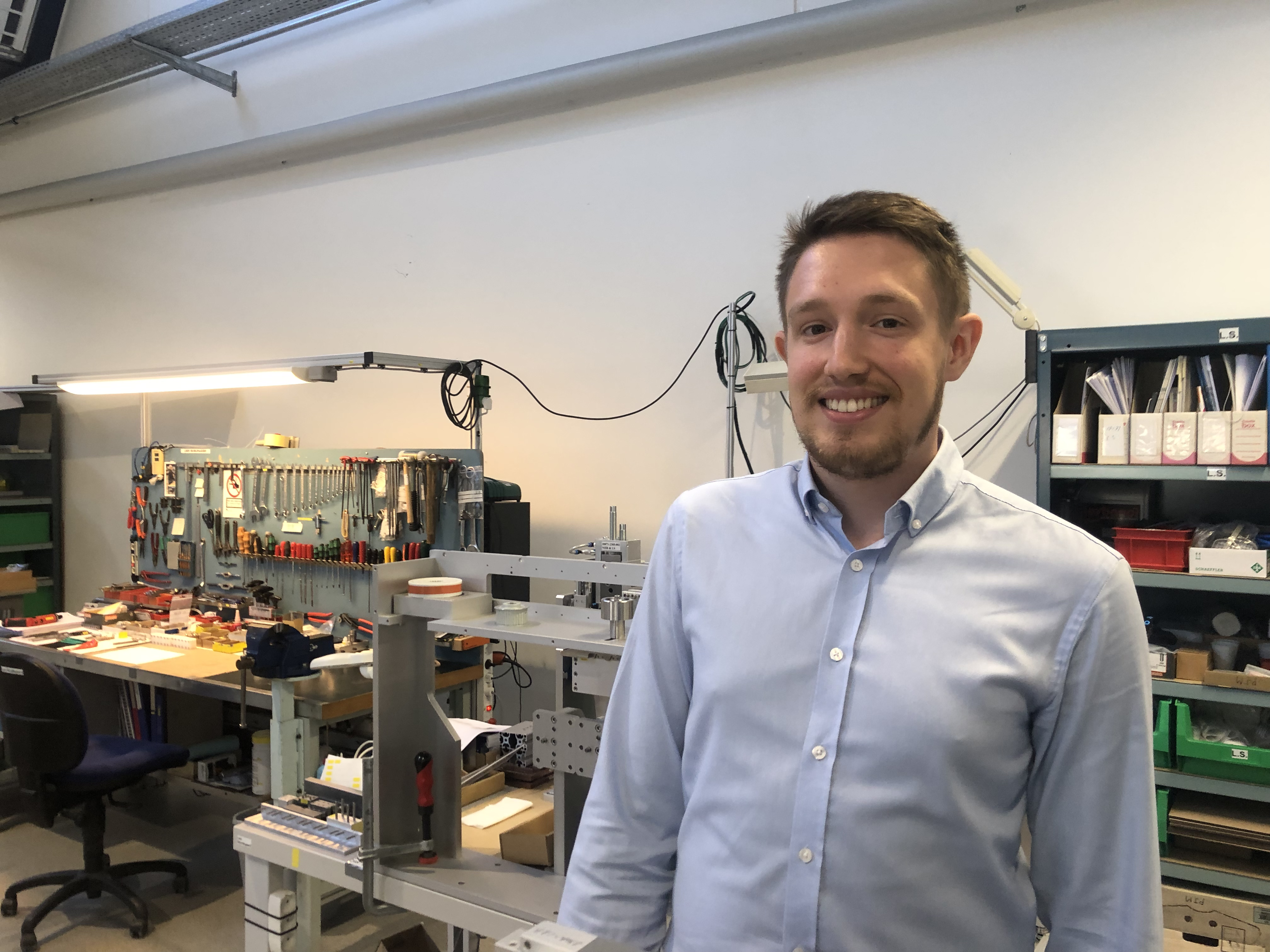 IIn this blogpost: Meet one of our newly recruited engineers, Bartlomiej Bojanowski, 24, from Poland. Bartlomiej – Bartek for short – works in our mechanical design department and has decided to relocate in order to be near to his new workplace.
In 2020, Bartek completed his bachelor's degree in mechanical engineering from VIA University College in Horsens. He decided to move to Denmark and do his degree here for a number of reasons: "I wanted to travel, to be independent, and I wanted to do my degree in a place that had a good reputation, so I chose VIA in Horsens. It was a good choice, and I was in a good position to look for an exciting job here in Denmark after graduating. PJM took me on after a long and very thorough recruitment process, and I had my first day here in April," he says.
A fantastic place to learn
Bartek hails from a small town near Warsaw and has always had a strong interest in technology: "In high school, I wanted to work in the car industry, developing new models, so the choice to become an engineer was obvious."
During his studies, Bartek worked for a small startup company and did an internship at Tresu Group in Kolding, a producer of printing solutions. When the opening for a job at PJM came up, he applied – and the company did a great impression on him:
"It's a fantastic place to learn. You can feel that the company has a long history and that it has a strong focus on innovation. The more experienced engineers are open to new ideas from the outside and are always willing to sit down and discuss an idea or an interesting problem in the design process. I feel that, although I am quite new, I am being taken seriously and I also get to try out different things, new technologies and so on.
I am involved in all the design tasks, including meeting and discussing with customers. It's like a sandbox here! I also have the feeling that everyone knows why we are here and what we are doing – we joke a lot, but we are also very professional and serious, always very focused on the work. But the social atmosphere is awesome."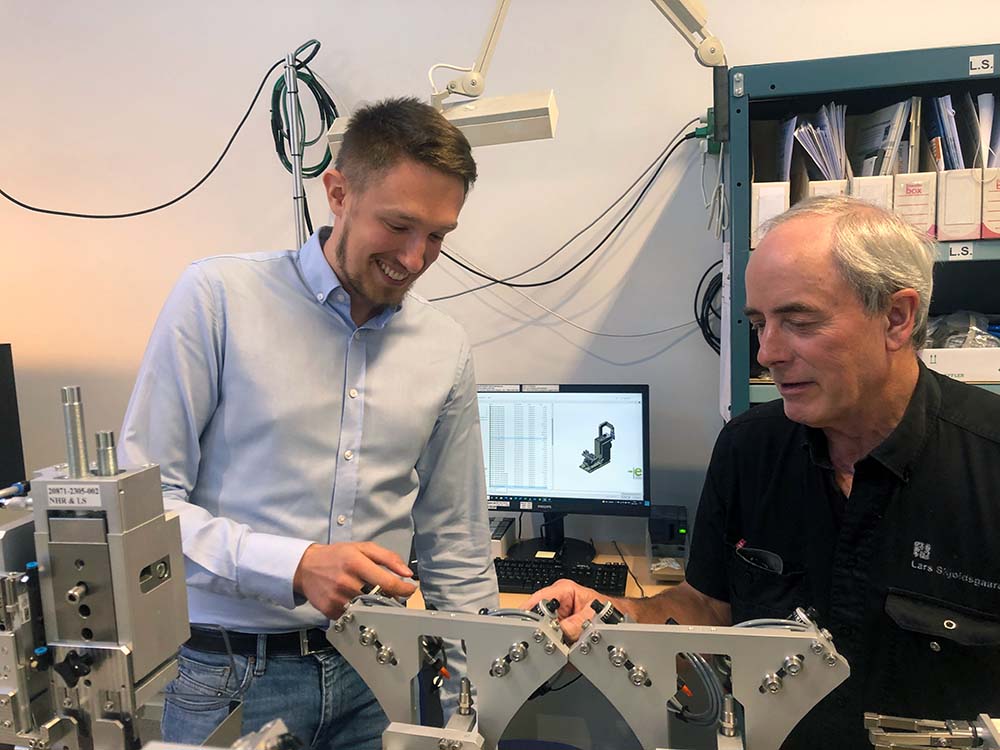 Bartek and one of our technicians, Lars
Moving to Faarevejle
Bartek decided to move from Horsens to Faarevejle to be able to focus on the job and to avoid having a long commute.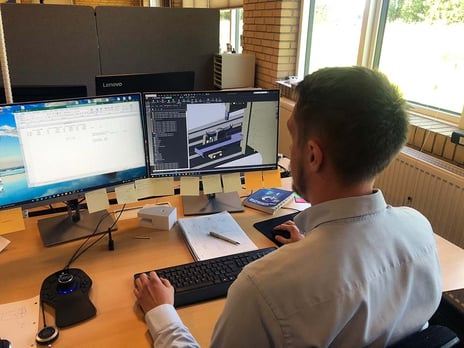 "Faarevejle is not much more than a village, but it has all the necessities for your everyday life. Plus, you can always jump in the car and go somewhere in a hurry, if there is something else you need. I play tennis, I work out, and I ride my bike – the scenery around here is just great."
Bartek joins a company undergoing rapid change and a high growth rate:
"It's definitely an exciting time to be here," he says. "The organization is changing, and even a young engineer like me will be given a lot of freedom to take part in all processes in the construction and development of a new machine. At the same time, we take care to be friendly and involved with each other, and I really like that. The food is good, too! It's all very… hyggeligt."
Don't know what hyggeligt means? Check it out here:
https://www.visitdenmark.com/denmark/highlights/hygge/what-hygge
Interested in joining Bartek and the rest of the PJM team? Take a look at our careers page.